Expertise in CMS Frameworks
Our CMS experts build and implement user profiles, custom modules, themes, and campaigns, ensuring smooth functioning with automation, collaboration, tools integration, and workflow processes.
Best Ecommerce platforms we use
BrainerHub Solutions delivers complete control of the content and functionality of your large-scale eCommerce business with marketing, SEO, and Catalog management tools with the help of our expert Magento Development services. Magento is one of the best eCommerce and CMS frameworks because of its customizable shopping system and advanced controls. It offers robust marketing, search engine optimization (SEO), management options, and an adaptable shopping approach. It is one of the best platforms to open an eCommerce store because of its flexibility, controls, and enormous community support.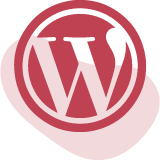 BrainerHub Solutions provides complete WordPress development services in India. We have years of experience in developing WordPress apps, websites, and blogs. With expertise in all WordPress versions, our professional team of WordPress developers can provide you with a one-of-a-kind, robust website that represents your brand. BrainerHub Solutions uses WordPress because of its simplicity, flexibility, and various plugins that offer a platform to build everything from simple websites like blog sites to complex enterprise web apps.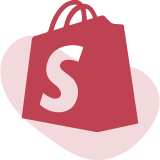 Shopify is one of the most dominant platforms when it comes to eCommerce development frameworks. BrainerHub Solutions is the best Shopify development company in India fulfilling your eCommerce requirements with the most cutting-edge features and technologically sophisticated eCommerce Solutions. BrainerHub Solutions Shopify development services help you increase revenue, streamline processes, manage your inventory, enhance marketing and improve the user experience for your eCommerce shoppers.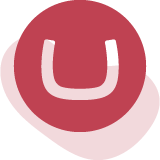 BrainerHub Solution specializes in the open-source ASP.Net CMS called Umbraco. We are the leading Umbraco development service provider in India, helping you build user-friendly and adaptive eCommerce websites that are practical and effective for your business growth. With years of experience in Umbraco development services, our developers offer seamless integration and the most refined user experience. With expertise in .NET, MySQL, #C, XML, etc., our Umbraco coders build robust, secure, scalable, and feature-rich Content Management Systems.
BrainerHub Solution is the best Drupal development company offering highly specialized Drupal development services tailored to your requirements. Our Drupal development services incorporate everything, from design to maintenance. We are the most proficient Drupal developers in the industry with years of experience working on open-source content management systems and creating specialized websites and portals. BrainerHub Solutions helps you benefit from this enterprise-ready content management framework with extensive API support to incorporate the latest features in the most efficient manner.
BrainerHub Solution is one of the leading Joomla development companies in India, offering Joomla Development services such as website modification, theme creation, consultation, configuration, and more. Our team of well-versed Joomla Developers helps you select the best web solution for your business requirements and create a Joomla website tailored to your distinct business requirements. BrainerHub Solutions enables you to connect to your large customer base efficiently with CMS solutions built with Joomla for user-friendly features and modern extensions.