Mobile App Development Company
BrainerHub Solutions —The best mobile app development company in India, helping you execute immaculate mobile app development to obtain a larger audience and accelerate business growth.
An Award Winning Mobile App Development Company Since 2017
Mobile App Development Services have become an indispensable part of the business ecosystem. With more than 6.5 billion mobile phone users worldwide, even a straightforward mobile application has the potential to grow your business significantly.
BrainerHub Solutions has gained the first position in the list of top mobile app development companies in India, helping you turn your app concept into a polished and flawless mobile app for Android, iOS, wearables, and more to reap the tremendous potential of this technology. We adhere to the highest technological and quality standards for every one of our mobile app development projects.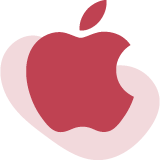 iOS Application Development​
BrainerHub Solutions crafts the most innovative IOS apps that offer an elegant user experience and feature-rich interface on various devices, from iPads to Apple Watches. We offer full-stack IOS mobile app development services, incorporating the most relevant and advanced technologies spanning the complete development process, from conceptualization to delivery.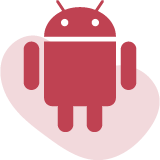 Android Application Development​
Android app development has always been an expression of creativity for the best Mobile app development company in India. At BrainerHub Solutions, we have years of expertise and experience in developing reliable, bug-free, and high-performance Android apps with a wide range of custom web and application development capabilities.
With two major operating systems – iOS and Android, businesses often face time, team, or budget shortages to build native apps for both platforms. However, BrainerHub Solutions' experienced mobile app development team in India has the perfect solution for this problem, i.e., cross-platform apps that work on both iOS and Android devices.
BrainerHub Solutions is the ideal mobile app development company for Hybrid app development services because of our profound experience and expertise in this realm. We have been delivering exceptionally functional, native-like, and cross-platform compatible Hybrid apps for businesses across an array of industries ranging from banking to healthcare.
Braine hub Solutions Delivers The Most Perfected Mobile App Development Services To Fulfill Your Unique Requirements Across All Industries
Mobile App Development Services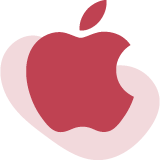 Custom Mobile App Development
The best mobile app development company in India, helping you craft unique, tailored mobile apps that align precisely with your business goals.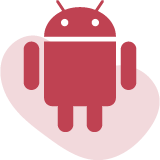 Elevating your app's appeal with aesthetically pleasing and practical UI/UX for captivating user interfaces and seamless experiences, ensuring engagement and satisfaction.
Helping you leverage the power of cloud development to create scalable, flexible, and collaborative mobile applications that adapt to evolving business needs.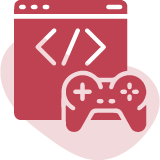 The leading Mobile application development company, turning creative concepts into immersive mobile games to captivate your audience with seamless engagement.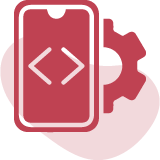 AR and VR App Development
Helping businesses take advantage of immersive realities with augmented and virtual reality apps to unlock interactive and captivating experiences.
Creating high-performance mobile apps with the help of platform-specific technologies to deliver seamless, native experience on iOS and Android platforms.
The best Mobile App Development Services for Progress Across Diverse Sectors
Brainerhub Solutions Is At The Center Of Innovation, Growth, And Progress Across Diverse Sectors With Our Cutting-Edge Mobile App Development Services.
BrainerHub Solutions has earned a spot as the leading Mobile app development company in India for its innovative, intelligent, and industry-customized mobile app solutions. We are a premier mobile application development company offering a comprehensive range of app design and development services, delivering high-performance Android, iOS, Hybrid, and Cross-platform application solutions to various sectors, including:
BrainerHub Solutions' Mobile First Approach
Exceptional User-Centric Design
Creating a remarkably user-centric design to engage your audience with immersive and intuitive mobile experiences that reflect your business's unique identity.
Feature-Rich Solutions
Developing mobile app development solutions that go beyond expectations by offering intelligent and feature-rich mobile applications driven by real-time user insights.
Optimized Performance
Creating cutting-edge mobile apps backed by a robust and highly efficient backend that maximizes functionality while minimizing resource consumption.
Ironclad Security
Top-tier mobile app development company helping you establish robust security measures, from biometric authentication to state-of-the-art data encryption and real-time risk analysis.
Innovative Capabilities
Helping you achieve peak efficiency through forward-thinking mobile application development solutions, including AR, VR, and other cutting-edge technology.
Cross-Platform Excellence
Delivering a consistent mobile experience across diverse platforms without compromising on aesthetics or functionality with the best mobile app development services
Empowering Businesses with BrainerHub Top-Notch Mobile App Development Services
BrainerHub Solutions is the best Mobile app development company in India, known for its ability to craft custom mobile applications that transcend platforms, audiences, and devices. We are the leading mobile application development company dedicated to shaping the future of entire sectors and industries with cutting-edge Android, iOS, and cross-platform solutions. Our mobile app development services flaunt sophisticated UI, resilient backends, and secure coding modules.
We are the most trusted mobile app development company in India, helping businesses of all sizes construct creative, feature-rich, and robust solutions for all their requirements, ranging from Android to iOS, native apps to cross-platform apps, and hybrids to progressive apps.
If you want your business to stay at the forefront of your industry and become a tech pioneer, partner with us. We will help you create a masterpiece for your business, ensuring future readiness and boundless potential.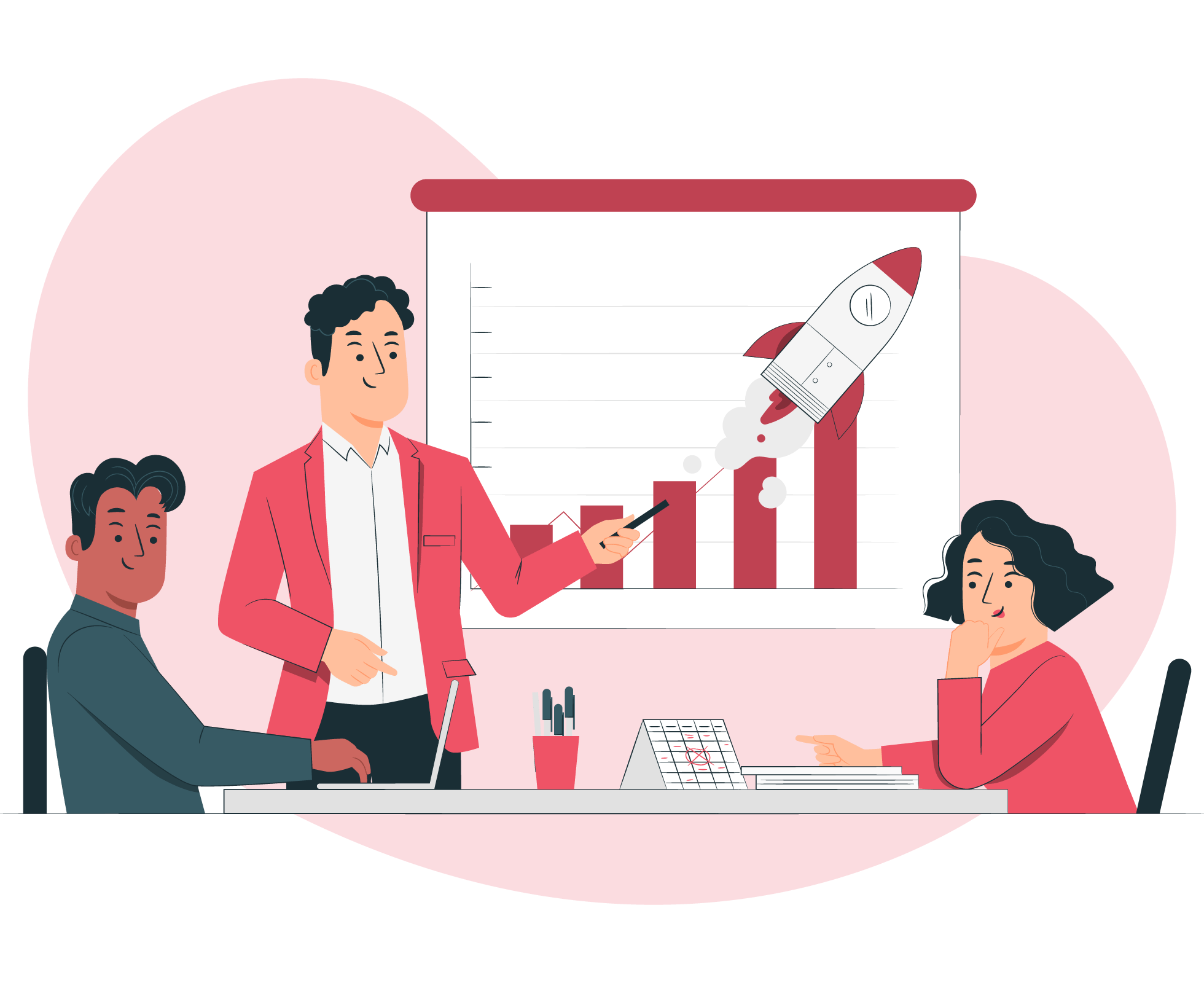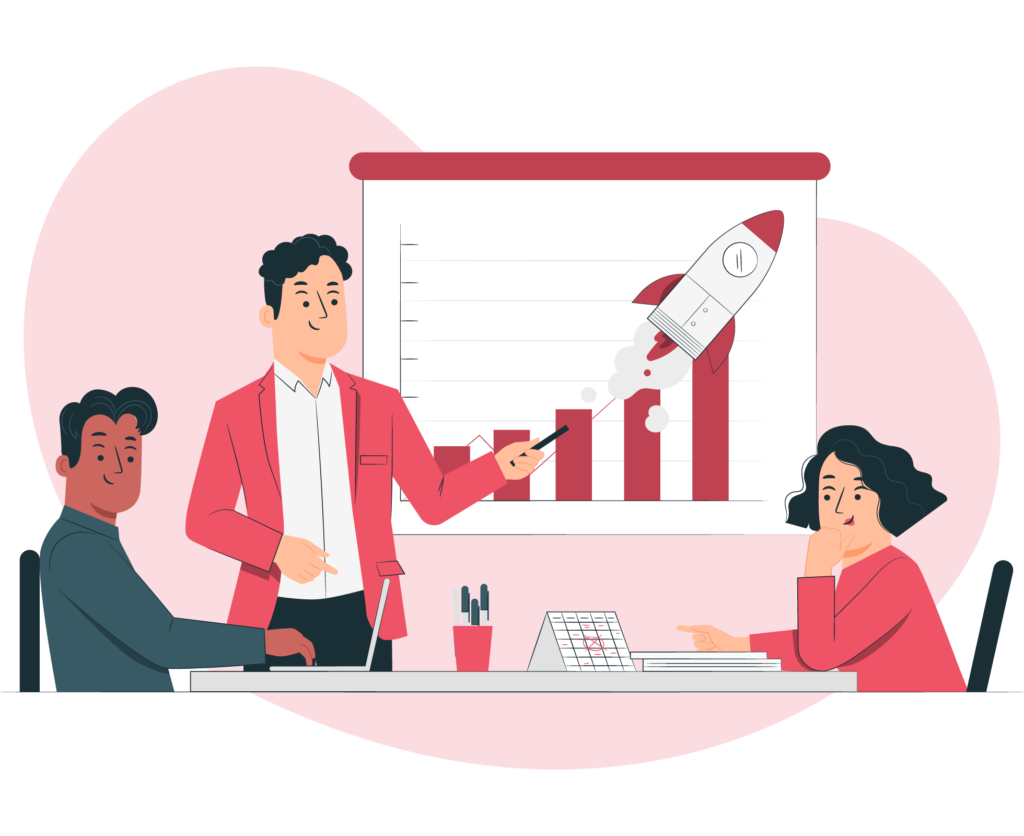 Mobile Development Frequently Asked Questions
What are mobile app development services?
Mobile app development is the comprehensive process of creating applications for smartphones and other mobile devices (including smart watches, tablets, etc.). This process is typically for Android and iOS devices. Mobile app development services is a broad term used to define mobile app development of all sorts, from developing native Android apps to creating apps for wearables. These apps offer businesses numerous benefits, including enhancing the user experience, creating new revenue streams, and promoting organizational growth.
What are the types of mobile apps and programming languages?
There are several types of mobile apps, including native apps, hybrid apps, and cross-platform apps, each with its own advantages and use cases. The choice of programming language depends on the platform and the app's specific requirements. Popular programming languages for mobile app development include Java, Kotlin, Swift, C++, C#, React Native, Rust, and Objective-C.
What is the cost of hiring the best mobile app development company in India?
The cost of hiring a mobile app development company in India varies based on factors such as developer fees, project complexity, technology stack, hiring model, and development timeline.
You can get a pretty accurate estimate of the development cost right now if you consult our app development experts.
When is the ideal time for a business to hire mobile app development services?
Businesses should consider hiring mobile app development services when they aim to deliver their brand experience through mobile devices, anticipate user demand for new features, or require interactive and engaging customer interactions. Mobile apps are also valuable for enhancing customer engagement and providing content-rich experiences. Therefore, all businesses should try to leverage the tremendous growth potential they offer.
Can a Mobile app development company help me choose the best mobile app development platform?
Yes, absolutely. Suppose you do not know which platform you want for your mobile applications. In that case, a mobile app development company can help you decide on the right platform after carefully considering factors like target audience, user expectations, development team expertise, scalability, security, development costs, development timeframes, and integration requirements.
Will Brainerhub Solutions provide support for app store uploads?
Absolutely. BrainerHub Solutions is the best mobile app development company in India that provides end-to-end support for your mobile app, including uploading it to app stores such as the Google Play Store and Apple App Store. We handle the entire app development lifecycle, from requirements gathering and design to deployment and ongoing support.
Why should I choose BrainerHub Solutions for mobile app development?
BrainerHub Solutions is a globally trusted mobile application development company in India with an exceptional track record and remarkable clientele. We have the most effective development approach that emphasizes high productivity and efficiency to deliver the maximum ROI. We are at the forefront of industry trends and technological advancements, pioneering innovative solutions and top-quality mobile app development services. Customer satisfaction and constant support is our core pledge. Therefore, we provide thorough after-delivery support to ensure our mobile app development services exceed your expectations and meet your evolving business needs.