Hire Mobile App Developers
In the fast-paced digital era, mobile applications play a pivotal role in engaging users, driving business growth, and enhancing customer experiences.
At BrainerHub Solutions, we offer you the opportunity to hire highly skilled and experienced mobile app developers who can create cutting-edge mobile app solutions tailored to your specific needs.
Hire App Developers to Create Highly Interactive mobile Apps
Hire the best mobile app developers for your project to unlock the potential of creative and user-friendly mobile applications for your business. Our talented mobile app developers have experience in cross-platform, iOS, and Android development, resulting in fluid performance and captivating user interfaces.
Hire Dedicated Mobile App Developers for Your Projects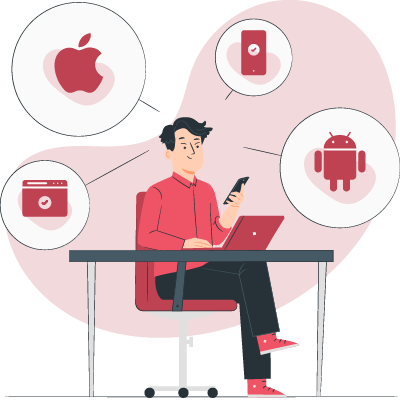 Diverse Mobile app Development Expertise
Our team of mobile app developers possesses a diverse skill set, including proficiency in iOS, Android, and cross-platform development. Whatever your platform preference, we have the expertise to deliver top-notch mobile applications.
Customized Mobile Development Solutions
We understand that your mobile app needs to stand out in a competitive market. Our mobile app developers work closely with you to understand your vision, goals, and target audience, enabling them to create bespoke mobile solutions that align with your brand identity.
Our mobile app developers stay updated with the latest industry trends and emerging technologies. They are well-versed in cutting-edge frameworks and tools, allowing them to integrate innovative features into your mobile applications.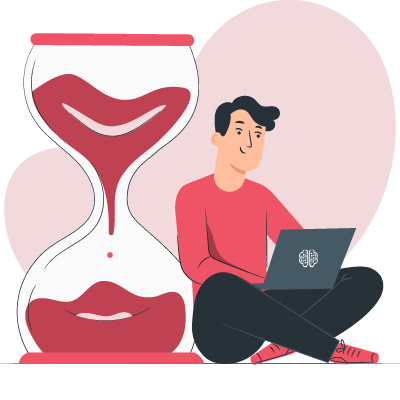 Timely Delivery and Scalability
We value your time and business objectives. Our mobile developers adhere to strict timelines, ensuring that your mobile application is delivered on schedule. Additionally, we build scalable solutions that can adapt to the growth of your user base and evolving business needs.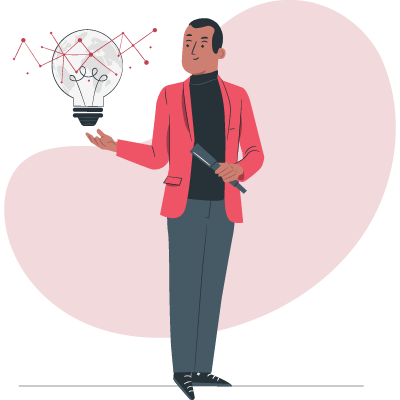 Innovation and Creativity
We encourage our mobile developers to think outside the box and push the boundaries of creativity. When you hire mobile developers from us, you gain access to fresh ideas and innovative solutions.
Security and Confidentiality
We prioritize the security of your mobile applications and data. Our mobile developers follow strict security protocols and maintain utmost confidentiality, protecting your app and intellectual property.
Why Hire Mobile App Developers from Brainerhub?
With an agile development approach, we deliver timely updates and iterative improvements to meet evolving market demands.
Hiring our mobile app developers ensures cost-efficient development without compromising on quality.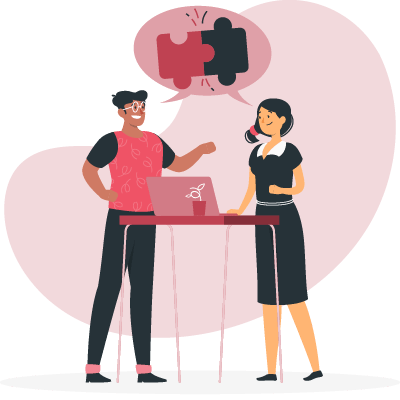 Our team provides post-launch support and maintenance, ensuring your app runs smoothly and stays up-to-date.
Our developers prioritize user experience, creating intuitive and engaging mobile apps that captivate your audience.
Dolor sit amet, consectetur adipisicing elit, sed do eiusmod tempor1. Dolor sit amet, consectetur adipisicing elit, sed do eiusmod tempor1.
Dolor sit amet, consectetur adipisicing elit, sed do eiusmod tempor1. Dolor sit amet, consectetur adipisicing elit, sed do eiusmod tempor1.
Dolor sit amet, consectetur adipisicing elit, sed do eiusmod tempor1. Dolor sit amet, consectetur adipisicing elit, sed do eiusmod tempor1.
Dolor sit amet, consectetur adipisicing elit, sed do eiusmod tempor1. Dolor sit amet, consectetur adipisicing elit, sed do eiusmod tempor1.
Hire Mobile App Developers FAQs
Who are mobile developers?
Mobile developers are experts that specialize in developing apps for mobile devices such as smartphones and tablets. They are proficient in mobile app development frameworks and programming languages, allowing them to create effective and user-friendly mobile applications.
BrainerHub Solutions developers are proficient in which mobile platforms?
BrainerHub Solutions has the most skilled mobile app developers in India, who are skilled in creating apps for Android, iOS platforms, Cross-platform, and Hybrid apps. Our mobile app developers have experience and proficiency in working with Android Studio for Android app development, Xcode for iOS app development, and related programming languages such as Java, Kotlin, Swift, and Objective-C.
Can BrainerHub Solutions mobile developers create cross-platform applications?
Absolutely without a shadow of a doubt! Our mobile developers have extensive experience in cross-platform development frameworks such as React Native and Flutter. They can create applications that function flawlessly on both the Android and iOS platforms, allowing you to reach a larger audience while saving time and money on development.
What safety and security measures do BrainerHub Solutions' mobile developers employ while developing apps?
Our top-notch mobile app developers place a high value on security. They adhere to industry-standard security practices and employ methods such as data encryption, secure authentication, and protection against common vulnerabilities to protect user data and maintain the overall security of your mobile apps.
Can I hire dedicated mobile developers for ongoing app maintenance and updates?
Absolutely! Our mobile developers are available for project-based work as well as continuous app maintenance and upgrades. They can assist you with keeping your mobile applications up to date and running properly by providing frequent updates, bug fixes, feature additions, and platform compatibility improvements.