Web Development Company in India
BrainerHub Solutions is the leading Web development company in India, specializing in developing 360° web application development and ecommerce solutions. We can construct online tools and facets for your business from concept to implementation with immaculate precision, however complex they may be.
Offering top-notch web development services in India
BrainerHub Solutions believes custom web development solutions are the key to a distinctive and beneficial digital frontier for your business. We offer the best web development services, including the following technologies, among numerous others.
Are you looking for high-quality and cost-effective CakePHP development services? Look no further; BrainerHub Solutions is the best web development company in India, delivering scalable, highly customizable, and top-notch business-favorite CakePHP solutions.
BrainerHub Solutions is armed with a robust programming environment, profound expertise, and extensive API sets for .NET development. Our expert web developers help you create modern business applications that are tailor-made to your requirements.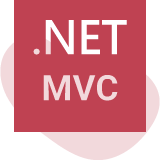 Create dynamic, user-friendly, and streamlined web applications with the leading MVC development services from BrainerHub Solutions. Our web development experts leverage the MVC platform to deliver affordable, stable, and effective web application solutions.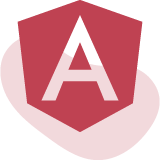 Create highly dependable web applications packed with custom features and functionality with the well-known, high-performance framework AngularJS. Utilize BrainerHub's pristine web development expertise for interactive and optimized Angular solutions.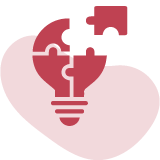 BrainerHub is the pioneering web development company in India, driving business growth and expanding organizational digital horizons with the best enterprise web development solutions, enhancing efficiency, productivity, and adaptability.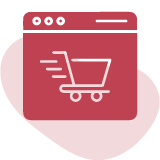 The evolution of the internet and the expansion of eCommerce has created infinite possibilities for businesses and manufacturers across a wide range of platforms. We help businesses unlock these limitless possibilities with the most advanced eCommerce solutions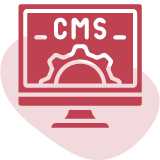 Our top-notch content management systems (CMS) are tailor-made for your needs, helping you create, save, organize, and distribute online media efficiently. We have the best web development experts in India, making editing, changing, and generating content simple.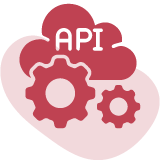 API and Backend allow you to connect existing applications and programs to cloud-based storage and integrate them with new functionalities. Our top web development services allow you to integrate modules, plugins, and third-party services seamlessly.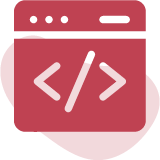 Custom Software Development
BrainerHub Solutions offers tailored web development services to enhance your business's online presence. Our custom website and web app development services deliver advanced functionality, meeting your unique needs for improved performance, scalability, performance, and growth.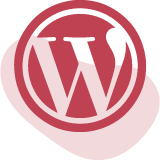 BrainerHub Solutions is the leading provider of web development services in India, offering a dedicated in-house team for WordPress development for high-performance, secure, and scalable websites. Our WordPress experts use the latest web development tools and techniques to deliver effective end-to-end solutions at competitive prices.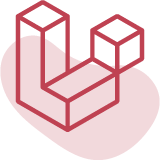 Looking for a top-tier and cost-effective web development company for Laravel development? Your search ends here. BrainerHub Solutions, the leading web development company in India, offers scalable, customizable, and high-quality Laravel solutions for businesses.
BrainerHub Solutions offers unmatched excellence in Yii development. Our seasoned web developers harness the power of Yii's framework, delivering dynamic, cost-effective, and efficient web applications tailored to your unique needs.
Tech Expertise of Our Web Development Company

AngularJS

React JS

Vue.js
JavaScript

CSS3

HTML5

TezJS

.NET
Node.js
PHP
Java

Python
Express

Nest.js
Android
iOS

Flutter

Ionic

React Native

Xamarin

Swift
SQL Server

MySQL

PostgreSQL
MongoDB

Oracle

DynamoDB

SQLite
Firebase

Laravel

CodeIgniter

MEAN
CakePHP

Django

AWS
Google Cloud
Azure

Jenkins
Azure DevOps
Docker

Kubernetes

Selenium

Gradle
WooCommerce

Magento

Shopify

Kentico

NopCommerce

WordPress
Joomla

Kentico
DotNetNuke

Sitefinity
Best Web Development Company in India Tested Across 1500+ Projects
Brainerhub Solutions has been at the forefront of innovation, intelligence, adaptability, and excellence as India's best web development company for the last six years. Choosing our web development is the best strategic move you can make to propel the growth of your business.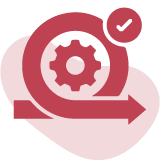 Brainerhub Solutions has successfully completed over 1500 web development projects, showcasing our extensive experience, reliability, and ability to deliver high-quality solutions.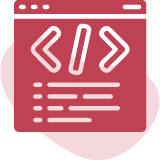 Innovation and Adaptability
Our innovative approach to web development services ensures your website is built using cutting-edge tools for adaptability and to cater to a wide range of requirements.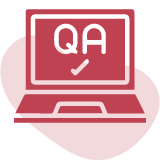 We believe in forming a strategic partnership with our clients to understand their unique business needs and goals, tailoring solutions that align with their vision and objectives.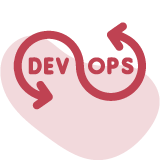 We place a strong emphasis on delivering excellence in every project to make websites that are visually appealing, highly functional, user-friendly, and optimized for performance.
Web Development Company FAQs
Web development is the process of creating websites and web applications. It includes front-end and back-end development. The front end deals with the website or web application elements that users can see and interact with. The backend is the component of web development that allows the front end to run as desired.
How can BrainerHub Solutions' web development services help?
BrainerHub Solutions is the top web development company in India that provides expert web development services. We have the most skilled web developers in India. Our developers can help you bring your online vision to life.
What types of web development services does BrainerHub Solutions specialize in?
BrainerHub Solutions specializes in a wide range of web development services, from designing responsive websites to developing complex web applications. As a leading web development company, we cater to diverse client needs. We have extensive experience and specialty in the realm of web development, which ranges from AngularJS to WordPress and PHP to MVC platforms.
What technologies do the web development companies in India use for web development?
Web development companies in India use a variety of tools, technologies, and frameworks. They leverage cutting-edge technologies and frameworks for web development, ensuring that your website is built using the latest tools. These technologies include HTML, .Net, WordPress, CSS, JavaScript, and MVC, among others.
How long does it take for a web development company in India to complete a web development project?
The timeline for web development projects depends on the projects complexity and scope. The top web development companies in India, such as BrainerHub Solutions, work efficiently to deliver high-quality websites and web applications within a reasonable timeframe. To get an exact idea about the timeframe of your project, you can contact us now!
Why is responsive web design essential for web development companies and clients?
Responsive web design is a crucial aspect of development services in India. It ensures that websites are responsive for an optimal user experience on various devices. Web development companies in India are committed to responsive design because it helps their clients distinguish themselves from the crowd.
What is the cost of hiring the best web development company in India?
The cost of hiring web development services from the best web development company in India varies based on project requirements, feature integration, customizability, scalability, and many other relevant factors. The best web development companies in India, such as BrainerHub, provide customized quotes to meet your specific needs, offering competitive rates for top-notch web development services.
How does BrainerHub Solutions incorporate SEO into web development projects?
BrainerHub Solutions understands the importance of SEO in web development. We have in-house SEO experts who optimize websites to improve search engine visibility, helping clients attract organic traffic. As a top web development company in India, we always prioritize the best SEO practices.
What ongoing support and maintenance does BrainerHub Solutions offer for the websites they develop?
BrainerHub Solutions offers comprehensive website maintenance and support services post-development. We ensure your website remains up to date with content updates, security patches, and software upgrades, providing peace of mind for our clients.