Web & Mobile Backend Development
Brainerhub Solutions Is A Full-Stack Web And Mobile Development Company With A Proven Record In Taking On Backend Challenges Of Any Scale And Complexity.
Our Back-End Development Team Uses The Right Technologies To Build A High-Functioning, Reliable Architecture Customized For Your Needs. Transform Your Business With The Most Advanced And Dependable Backend Development Services
Technologies We Work With
NodeJS is iconic for building backends of real-time multifunctional apps that require heavy traffic or data and code compatibility on many platforms. NodeJS experts at BrainerHub Solutions help you develop secure, scalable, and reliable apps with improved functionality and performance. We execute fast APIs, and data-driven development approaches to boost the speed and efficiency of JavaScript and enrich the user experience.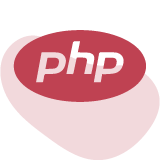 BrainerHub Solutions has the most competent PHP developers in India with a mastery of all the syntax systems required for PHP development. PHP is one of the developers' most preferred development languages because of its user-friendliness and extensive plug-and-play features. It enables you to create responsive apps with relative ease. Our PHP development services cover all eCommerce solutions from WordPress to Magento and different database management systems.
BrainerHub Solutions has years of experience developing .NET applications based on unique customer and special business needs. .NET is one of the most versatile backend development technologies with dynamic features like language interoperability, expanded base class, and parallel computing. BrainerHub Solutions designs and builds custom web, mobile, and windows-based app solutions with the .NET framework to deliver security and power-packed performance in a cost-effective and sustainable manner.
BrainerHub Solutions is the leading Java Development Company in India, creating transformative web, mobile, and desktop software solutions. Our Java developers are highly competent and have years of experience with Java-based frameworks like Spring, Hibernate, JSF, GWT, etc. They offer the best custom-made and creative solutions for your unique requirements with their problem-solving and programming skills. Whether you want to create Java-based CMS or apps, BrainerHub Solutions has your back!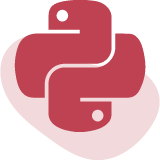 BrainerHub Solutions is at the forefront of python development services in India. We are a Python development company with expertise, inventiveness, understanding, and agility. We have a well-versed team of python developers who specialize in creating websites and applications using Python. Our python development services also include the development of workflow automation software, data analysis, AI, and machine learning systems. BrainerHub Solutions uses Python with Django, Flask, Pyramid, and other frameworks to build the best automation solutions, AI-ML apps, GUI apps for mobile, web, etc.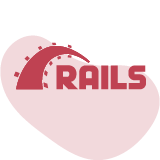 Ruby on Rails Development
BrainerHub Solutions is one of the most reputed Ruby on Rails Development companies in India, with years of experience and a skilled in-house Rails development team. We are the pioneers of Ruby on Rails website and app development services in India. We help you take full advantage of Ruby's infrastructure with our expertise and resources required to create multi-tasking, scalable, front-end, and back-end web applications and websites.