Expertise in Database Design & Management
BrainerHub Solution custom database solutions always foster data access to support business operations and decision-making to save time and money.
Database technologies we excel in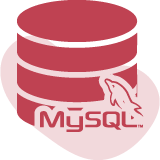 MySQL Database Development
MYSQL is the most extensively used database management system globally because of its security and open-source code. It is used as a database for web applications and can also be used as a server database. BrainerHub Solutions provides professional MySQL database development services with the help of the most seasoned developers in the field. Our end-to-end MySQL database services help optimize your processes, handle extensive data at an affordable price, integrate with other databases, and build high-performance digital solutions.
BrainerHub Solution is the leading DynamoDB Development company in India, providing DynamoDB solutions in India and abroad. We have a team of experts specializing in storage solutions, automated servers, data migration, modeling and management, and more. We help our clients create highly intuitive and functional web and mobile apps with exceptional adaptability. We build DBMS using this service for mobile, web, gaming, IoT, and other apps that need low-latency data access for faster app functionality.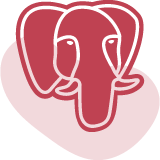 PostgreSQL Database Development
PostgreSQL is one of the most preferred open source object-relational database systems because it is straightforward to understand and apply. BrainerHub Solution is the leading PostgreSQL database development company in India with a history of creating effective databases capable of processing and administering all types of data sources with the highest level of integrity and privacy. Our specialized programmers have extensive experience dealing with a wide range of PostgreSQL-related systems, allowing them to explore and control their abilities fully. We facilitate your business with scalable ERP applications and PostgreSQL DBMS to easily centralize, store, retrieve, and interpret data.
Firebase Database Development
BrainerHub Solutions provides the most comprehensive Firebase database development services in India, helping you utilize your capital and time in the best possible manner. Firebase allows us to create application and software solutions that are robust, flexible, and scalable. BrainerHub Solutions helps you create complex apps with customizable integrated, thorough firebase app development services. With our expert development services, you can take advantage of the maximum potential of a fully integrated back-end software development solution with automated scalability, and the application is developed using Google infrastructure.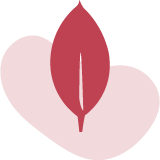 BrainerHub Solutions is the pioneer of MongoDB Development services in India, delivering and developing web and mobile apps with the robust Mongo Database. MongoDB is a document-oriented, NoSQL, open-source database application that runs on several platforms. As a NoSQL database, MongoDB is appropriate for handling huge dispersed data collections. Our expert MongoDB developers use it to design a DBA that speeds up document management, modification, real-time processing, and analysis on a large scale. We provide innovative, intelligent, and scalable MongoDB solutions to boost your business efficiency and growth.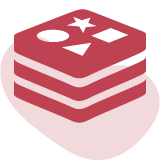 Redis Database Development
BrainerHub Solutions offers the best Redis Database development solutions with optimized speed and excellent performance. We have the most experienced Redis Database developers committed to providing high-performing, scalable, and innovative RedisDB solutions to help you stay ahead of the competition. Our RedisDB developers take great delight in building demanding, unique, and successful Redis projects that address the individual needs of your business. Using Redis to design a database for an app that involves significant data manipulation, analysis, and pulling it in from another source.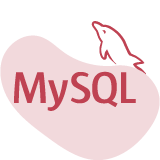 Microsoft SQL Server is an effective database management server whose primary purpose is to save and retire data as needed by other related applications. . BrainerHub Solutions is the top-tier MSSQL service provider in India. We have years of experience and expertise in building customized SQL servers. Our expert SQL services range from application development, business intelligence, data architecture to monitoring and analysis. If your firm has multiple Microsoft products & sensitive data, then we set up a database on cloud & local servers with authorized access, streamlining your process and increasing your efficiency.