UI/UX design Company In India
Brainerhub Offers the best End-To-End UI/UX Design Services in India That Transform Your Brand Image And Boost Customer Satisfaction.
Our intelligent UI/UX design solutions delight users and bring sustainable growth and tangible business results.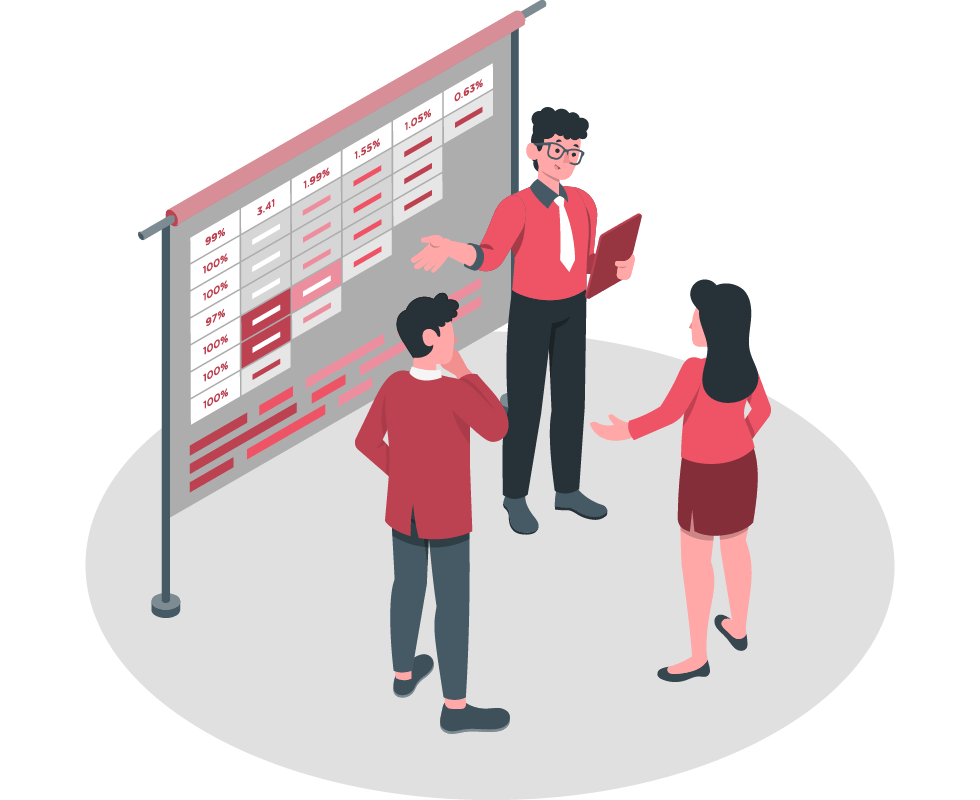 How we deliver our top-notch UI/UX design services
At BrainerHub Solution, the designers join forces with skilled business analysts, front-end developers, manual and automation testing specialists, and software architects to deliver best-in-class UI/UX design and development services.
Worldclass UI/UX Design Services That Inspire Trust And Set You Apart
Whether you're an enterprise on the verge of digital transformation or a SaaS startup preparing to roll out a new product, there's a strong reason for you to partner with our UI/UX design company. Here's what we can do to tell your brand's story, make it stand out among the competition, and build an established bond with your clients: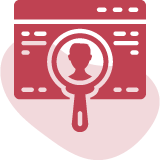 BrainerHub Solutions human-centered UI/UX design services start with rigorous user research. We collaborate with your internal and external stakeholders to define functional and non-functional requirements of a software product, benchmark competitors, and create low-fidelity prototypes.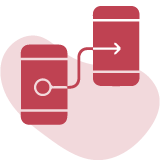 Our UI/UX design services team will develop high-fidelity prototypes using battle-proven tools to validate the assumptions made in the previous step. These prototypes will go through multiple iterations until the proposed concept fully meets your and your customers' needs.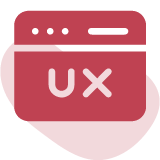 Our top-notch UX design services in India include customer journey maps, user flows, and diagram creation. This helps us determine how and in what context users will interact with UI elements and whether they correlate with the desired solution features. We'll assist you with developing complete design guidelines for your brand.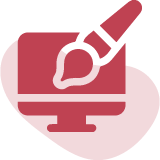 BrainerHub Solutions provides a whole range of UI design services. Typography, color schemes, layouts, UI elements, and custom imagery — there's nothing we can't do! We also guarantee close cooperation between the UI/UX specialists and software engineers to develop software solutions up to spec and on budget and improve your time to market.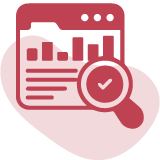 UI/UX Audit and Consulting
BrainerHub Solutions, the best UI/UX design company in India, treats user experience as a cornerstone of customer acquisition and retention strategy. To help you fine-tune yours, we offer expert UI/UX audit and consulting services, which include usability audits, buyer journey analysis, A/B tests preceding app redesign and functionality updates, and more!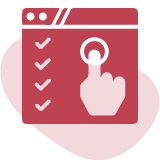 Throughout the project, we encourage clients to use our usability testing services and learn how target customer segments will navigate your apps in real life. These insights will help you eliminate unnecessary steps in the digital customer journey, allowing users to perform intended actions faster.
What can our leading UI/UX design company do for you?
As the best UI/UX design company in India, we believe that UI/UX design does not have to be complicated. It should be simple, fulfill expectations, and deliver a unique experience. We adhere to simple and practical design principles and build consistency responsiveness, and into every product we create:
If you're looking to hire a UI/UX designer to revamp the look and feel of your CRM, ERP, HRM, MarTech, and FinTech solutions, you've come to the right place. When delivering UI/UX design services to clients from the enterprise segment, we ensure that every employee, regardless of their tech background, can effortlessly use the system and become more productive.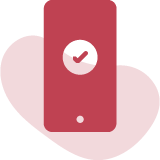 Considering mobile applications a pivotal point in the digital journey, our leading UI/UX company in India empowers your customers to perform intended actions, be it logging in via a social media account or making a purchase, faster and hassle-free. Get in touch to learn more about our leading mobile UI/UX design services!
Need a high-conversion eCommerce website, web portal, or single-page web application updating content in real time? We're here to help! Our UI/UX web design services team will go the extra mile to create apps that look and perform well across different browsers and screen sizes.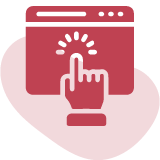 BrainerHub Solutions is a UI/UX company with solid data visualization expertise. We design sleek cloud dashboards and interfaces for self-service BI and data analytics tools like no other. We'll implement custom logic, filters, charts, and collaboration tools to help you interpret business data and make better decisions.