BrainerHub Solutions is the leading QA service provider in India, assisting you in establishing tangible control over the product lifecycle and regulating it as per your requirements, monitoring each step of development, and delivering consistent product quality and precise data.
BrainerHub Solutions offers the most comprehensive QA services in India with years of experience and peerless expertise. Our QA specialists use the most cutting-edge tools to guarantee successful project execution, maximum output, and high performance and functionality.
Reliability and on-time delivery are the cornerstones of our QA services!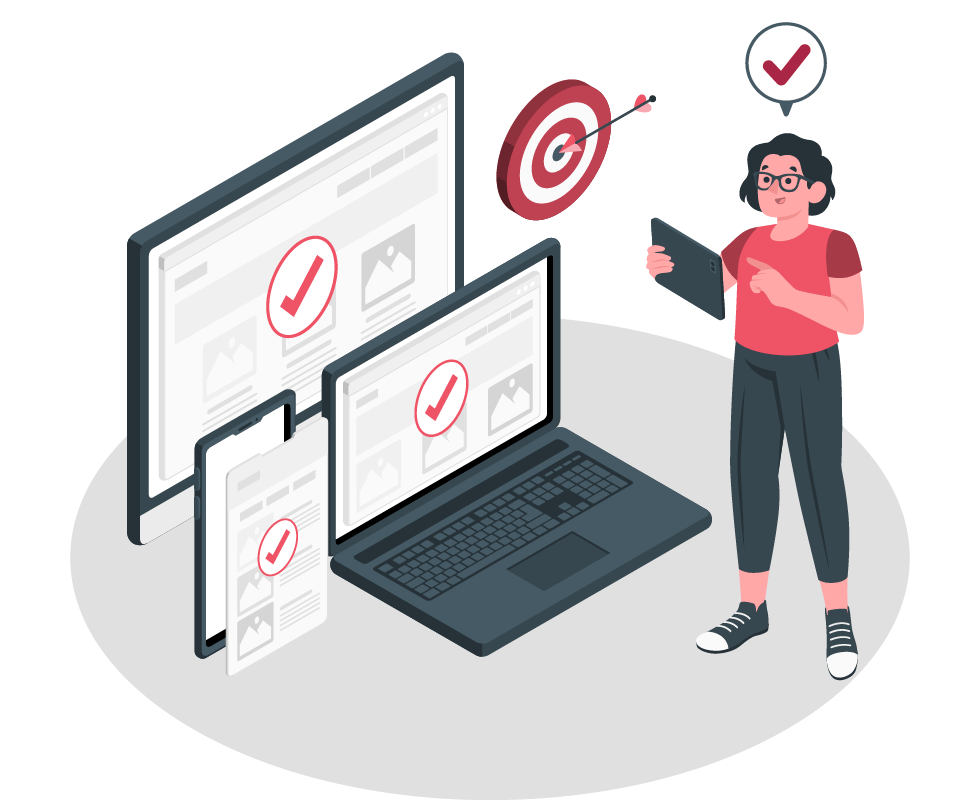 Surpass Customer Expectation And Fulfill The Requirements With BrainerHub Solutions Expert QA And Software Testing Services
With BrainerHub Solutions, you benefit from years of experience in QA and software testing expertise. Our QA experts make sure that your product fulfills your end-user criteria and delivers the best experience to surpass expectations and satisfy the requirements. We provide a broad variety of QA services to assist our clients in delivering high-quality software products with exceptional user experience.
BrainerHub Solutions has the best QA experts in India who always ensure that the quality of your finished product meets the predetermined acceptance standards and is finished within the allotted time frame.
BrainerHub Solutions is steadfastly committed to excellence. In order to assist our clients in delivering better solutions, reducing development costs, and enhancing operational efficiency, we integrate cutting-edge quality assurance, advanced testing methodology, and result-driven software testing processes into the software development life cycle.
QA And Software Testing Services We Offer
BrainerHub Solutions provides you with the most extensive software project assistance with the help of all-inclusive QA Services. Our trained and experienced engineers take care of all your requirements and make sure you always get the products possible. We help you achieve better software product quality and cost savings with the help of: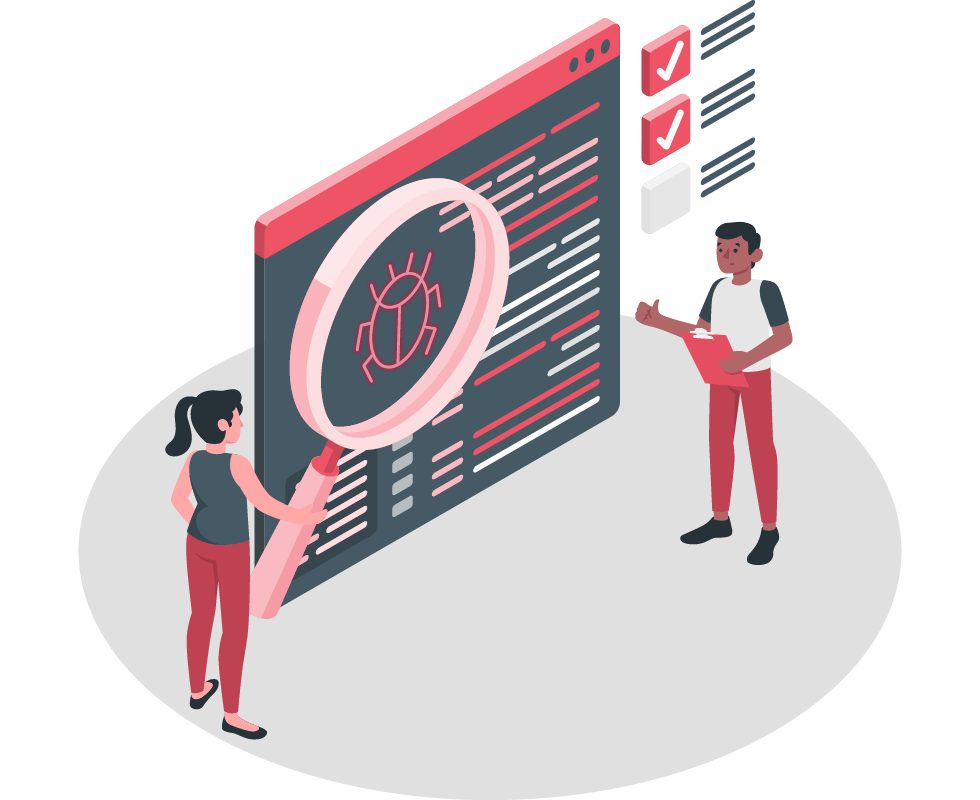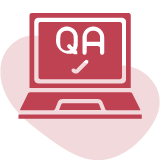 BrainerHub Solutions offers the best Manual QA testing services in India. We have skilled QA engineers who use the most cutting-edge manual testing methods and techniques to assist enterprises in improving the usability and user experience of their products. Furthermore, our manual testing services help you optimize the effectiveness, usefulness, and practicality of your products.
To reduce the time-to-market and production cost of software products, BrainerHub Solutions provides outstanding QA automation testing services. We offer test automation services for websites, mobile apps, and other software products. We have a structural approach to automatic testing that enables full utilization of resources and reduction of costs. BrainerHub Solutions can help you automate unit testing, functional testing, and performance testing.
BrainerHub Solutions is the best mobile app testing company in India, assisting businesses in delivering world-class mobile apps with a decreased total cost and delivery time. Your app is tested in all possible scenarios to ensure precise functionality is predetermined output each time, from unexpected device shutdowns to low battery warnings and internet loss.
BrainerHub Solutions helps you critically examine the performance of your products taking all the relevant parameters into account. From loading time to architecture constraints, we test and scrutinize everything to ensure the products meet the preset standards and identify the improvement areas. Our QA team assists businesses in finding, examining, and resolving problems affecting their products' performance during peak demand.
Frequently Asked QA Questions (FAQs)
What is QA (Quality Assurance)?
The systematic process of ensuring that a product or service satisfies defined quality standards is known as quality assurance (QA). It involves creating and performing different tests and scenarios to make sure the product performs as intended and meets quality standards.
QA is crucial to identifying and solving bugs, defects, and mistakes, ensuring a reliable and high-quality end result. It helps you deliver the product in the best possible condition so that users get the desired results without facing any difficulties. 
What does BrainerHub Solutions' QA testing process look like?
BrainerHub Solutions QA testing process involves requirement analysis, test planning, test case design, test execution, defect reporting, and regression testing. Professional QA experts at BrainerHub Solutions follow industry best practices to ensure comprehensive testing and optimum results.
How can BrainerHub Solutions' QA services benefit my business?
Our QA services help you ensure that your software, app, or website functions flawlessly. We assist you in delivering a positive and immaculate user experience and minimize the risk of errors or malfunctions. This boosts customer satisfaction, loyalty, and the overall success of your business.
Do you provide automated testing or manual testing?
BrainerHub Solutions provides both automated and manual testing. Our automated testing and manual testing are the best in the industry.
Is automated testing better than manual testing?
It depends on your choice, budget, and project requirements. Both automated and manual testing have their merits. Automated testing offers efficiency and repeatability, while manual testing allows for human judgment and exploration.
Can your QA team collaborate with our current development team?
Yes, we can do that. Our QA specialists can collaborate with your existing development team to perform extensive testing and guarantee a smooth development process and flawless end results.