Full Stack Development Company
Full stack development has become a vital aspect of any successful online platform in today's fast-paced digital world. At BrainerHub Solutions, we pride ourselves on offering comprehensive Full stack development services tailored to your unique business needs. We bridge the gap between vision and reality, ensuring every project stands out in the competitive market. With years of expertise and a dedication to staying updated with the latest technologies, we bring transformative solutions to life.
Full Stack Development Services We Offer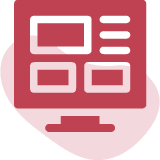 Our developers craft visually appealing and user-friendly interfaces. With a focus on responsive and interactive designs, we ensure every user has an exceptional experience. By combining aesthetics with functionality, we make sure your platform stands out and engages your audience.
Behind every smooth interface is a robust backend. Our team is adept at creating solid and scalable backends that guarantee efficiency and security. Primarily, BrainerHub prioritizes modular designs, allowing for future scalability and adaptability without compromising on current performance.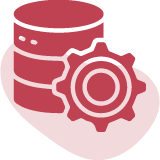 Data is the backbone of any application. We offer optimized database solutions, ensuring quick access and secure storage. Our experts tailor each database design to your specific requirements, ensuring flexibility and efficiency in data management.
In the era of smartphones, having a mobile responsive platform is paramount. We design apps that offer seamless performance across all devices. Our focus is on intuitive designs, fast load times, and delivering a memorable user experience every time.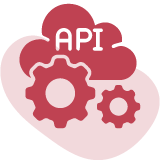 APIs are crucial for the integration of different software components. Our team excels in creating efficient and secure APIs. We focus on clear documentation and robust architecture, ensuring easy integration and flexibility for future expansions.
Embracing the power of the cloud, our team integrates scalable and flexible cloud solutions tailored to your needs. With the vast array of cloud platforms available, we strategically pick the one that aligns best with your objectives. Whether it's migrating your existing infrastructure or setting up a new cloud-based system, we ensure a seamless transition and optimal performance.
Advantages of Partnering with a Full Stack Development Company
BrainerHub believes in innovation – at its heart. At the bottom pyramid of our services lies a deep-rooted belief in the power of technology. We are committed to employing the most advanced and efficient technology stacks, ensuring the highest quality outcomes for your projects. Through our vast expertise, we bridge the gap between your vision and an optimal digital reality.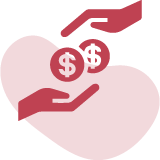 Working with a full-service team reduces the overhead of managing multiple vendors. By consolidating all your development needs under one roof, you can streamline communication and avoid the challenges of juggling different contractors. Moreover, a unified approach to development can lead to reduced costs as redundancies and inefficiencies are eliminated.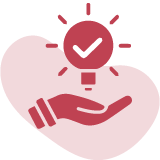 Our integrated approach ensures quicker development cycles and timely project delivery. With all the expertise and resources centralized, we can expedite processes, identify potential roadblocks in advance, and adapt to changes swiftly. This efficiency directly translates to getting your product or platform launched faster than with fragmented teams.
Maintain a consistent look, feel, and functionality across your entire software or website. By working with a single team that's in sync, every aspect of your product, from the user interface to backend operations, adheres to a unified vision. This not only enhances user experience but also streamlines maintenance and future upgrades.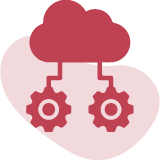 From ideation to post launch support, we're with you every step of the way. Our commitment to your project goes beyond just development; we aim to understand your goals and aspirations fully. By aligning our services with your vision, we ensure that the end product not only meets but surpasses your expectations.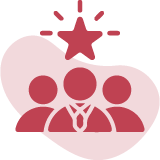 By partnering with a Full Stack development company, you tap into a reservoir of diverse expertise and innovative ideas. Like always, BrainerHub stays updated with the latest technological trends and incorporates them into your projects, ensuring that you always stay ahead of the curve and offer something fresh to your users.
One of the prime benefits of choosing a Full stack development company is the simplification of complex processes. Instead of coordinating with separate teams for different tasks, you have a single point of contact, ensuring streamlined communication and a unified approach to problem-solving. This reduces potential misunderstandings and ensures smoother project execution.
Our Top-Notch Expertise in Full Stack Technologies

AngularJS

React JS

Vue.js
JavaScript

HTML5

TezJS

.NET
Node.js
PHP
Java

Python
Express

Nest.js

Kotlin

Flutter

Ionic

React Native

Swift

MySQL

PostgreSQL
MongoDB

Oracle

DynamoDB

Redis
Firebase

Jenkins
Azure DevOps

Kubernetes

AWS
Google Cloud
Microsoft Azure
Why Choose BrainerHub for Full Stack Development Services
Experienced Professionals: Our experienced and expert full stack development team comprises skilled Full stack developers with years of experience. They've been handpicked for their ability to craft seamless and efficient applications, ensuring optimal performance. Beyond technical expertise, our developers prioritize clear communication and a deep understanding of each client's goals.
Innovative Solutions: Innovation is at the core of everything we do. We constantly challenge ourselves to deliver unique and forward-thinking solutions for our clients. By focusing on cutting-edge technologies and methodologies, we ensure that our clients are always a step ahead of their competitors.
Cost-effective Services: Quality doesn't have to come with a hefty price tag, right? We (always) strive to offer the best full-stack development services at competitive prices. By streamlining our processes and leveraging the best tools available, we provide a perfect balance of cost and quality for our clients.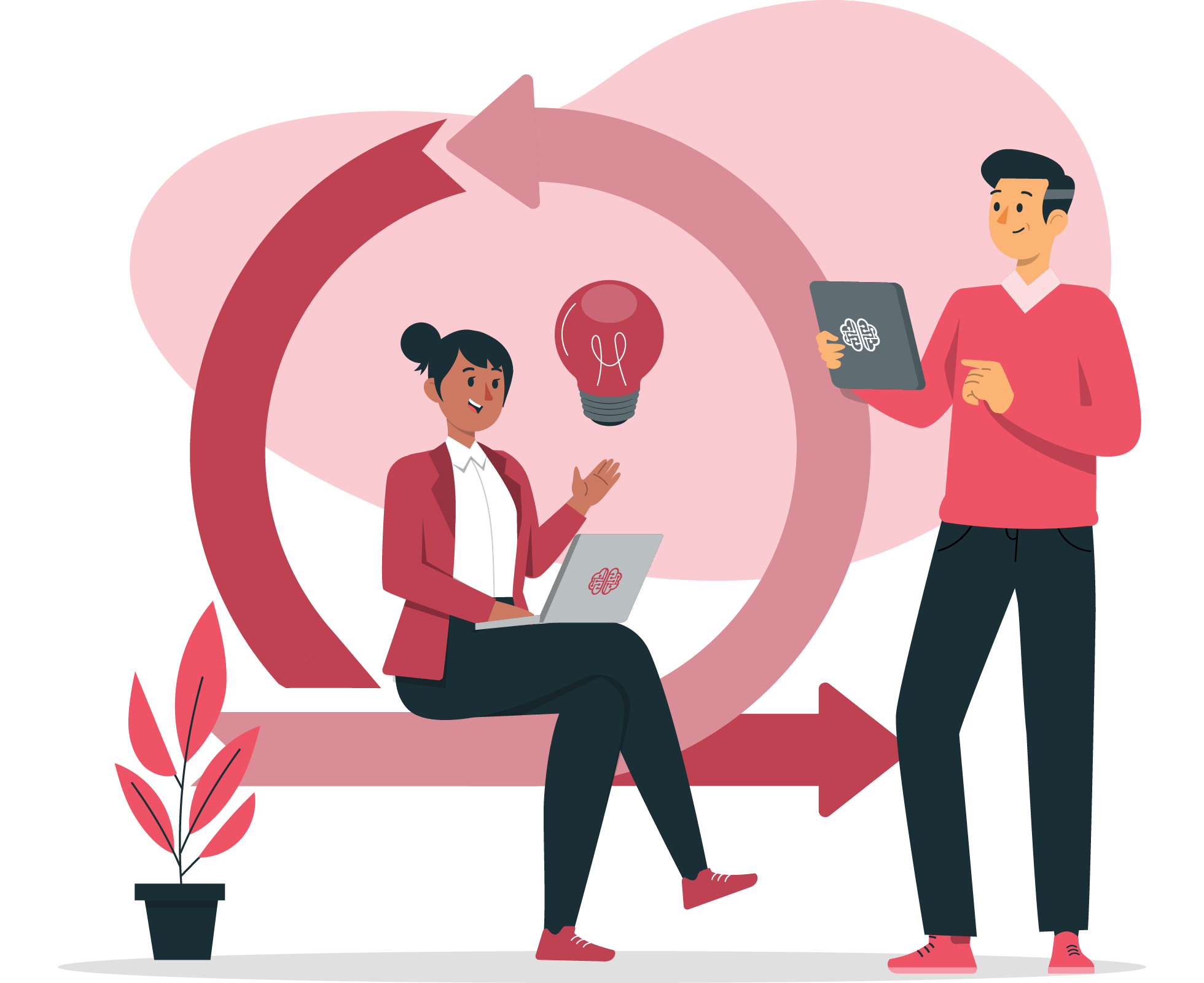 Full Stack Development Company FAQs
Why is Full stack development important?
Full stack development offers a comprehensive approach to software development. It ensures that every element, from the frontend to the backend, is integrated harmoniously, resulting in a more cohesive and efficient product.
What industries do you serve?
Our proficiency in Full stack development extends across various sectors. Whether it's e-commerce, healthcare, finance, education, or any other industry, we have the expertise to deliver top-notch solutions.
What technologies do you specialize in?
We specialize in a range of technologies including but not limited to JavaScript frameworks like React and Angular, backend technologies like Node.js and Django, and databases such as MongoDB and SQL.
How does partnering with a Full stack company benefit my business?
By choosing a Full Stack company, you receive end-to-end services. This means less coordination with multiple vendors, leading to faster, more cohesive, and often more cost-effective project completion.
Do you offer post-launch support?
Yes, we pride ourselves on our continued commitment to clients. Apart from development, we offer post-launch support to ensure your platform remains updated and optimized.
Can I be involved in the development process?
Absolutely! We believe in collaboration and always encourage our clients to be an integral part of the development journey. Your insights and feedback are invaluable to us.