DevOps Infrastructure, Consultation & Management
We offer DevOps as a service that will help bridge the gaps in your ongoing software development, QA process, and other IT operations. Streamline your processes, save resources and increase efficiency by adopting the best DevOps in India with BrainerHub Solutions.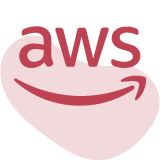 AWS is an extensive, user-friendly computational infrastructure provided by Amazon. BrainerHub Solutions offers the best AWS DevOps solutions that help you drastically improve your business. We optimize all AWS DevOps tools to fit your requirements, increase efficiency, and accelerate growth. Our engineers have years of expertise in EC2, S3, CloudFront, CloudSearch, VPC, SQS, SES, and SNS. Our technological prowess with the AWS infrastructure is evident from our completed large and small-scale cloud-based projects.
BrainerHub Solutions helps your organization make a digital transformation by automating business processes via robust cloud solutions leveraging the Google Cloud Platform (GCP). Our expertise in cloud computing can help your business stay relevant and efficient with the changing technologies. We help you scale your business with Google cloud services and eliminate the need to invest massive capital in new infrastructure, storage, computing power, and security solutions.
Azure is one of the most adaptable and scalable cloud platforms that enables you to easily design, deploy, and run applications across Microsoft-managed server farms. BrainerHub Solutions specializes in Azure DevOps services in India, assisting you in solving your unique business problems and fulfilling your business requirements with the help of Microsoft Azure cloud infrastructure. BrainerHub Solutions follows a collaborative development process through source control, work tracking, and CI and delivery using Cloud & Azure DevOps Services.
BrainerHub Solutions provides the most comprehensive Hudson DevOps services in India, from strategic testing to control management systems and automation. Our services help you increase the speed, functionality, and accuracy of software development with real-time automatic testing. BrainerHub Solutions has extensive experience and knowledge in using continuous integration tools for automating the regression testing of web applications while triggering builds and testing changes in the source code.