BrainerHub Solutions, a leading name among custom software development companies in India, proudly sponsors Ahmedabad's Annual Hackathon, cementing its commitment to technological innovation and talent cultivation. Set for September 22-23-24, the event amplifies BrainerHub's mission to foster emerging technologists, backed by the company's dedication to excellence and social responsibility.
In a landmark move signaling their commitment to fostering technological innovation and nurturing raw talent, BrainerHub Solutions, one of the pioneering custom software development companies in India, proudly announces its sponsorship of Ahmedabad's Annual Hackathon, set to take place on September 22, 23rd and 24th. This yearly extravaganza serves as a haven for emerging tech enthusiasts, bringing them a step closer to transforming the industry's future.
An Extension of BrainerHub's Enduring Legacy in Excellence and Innovation
While last year's Hackathon was nothing short of spectacular, amassing footfall of around 400-500 students, this year promises a grander scale of brilliance and talent. The event shortlisted an exceptional pool of 150-200 participants, all poised to showcase their skills in problem-solving and cutting-edge innovation. This ascendant trajectory reflects the ethos of BrainerHub, one of the top software development companies in India driving change and setting unprecedented standards in the tech sphere.
The Visionary Perspective: From the Desk of CEO K Gaurav
K Gaurav, the charismatic CEO of BrainerHub, expressed his perspective with unwavering clarity: "This Hackathon is not just another tech event; it's a vibrant, living ecosystem that perfectly encapsulates what BrainerHub is all about. We are committed to unearthing the boundless potential within our youth. Through initiatives like this, we provide not just an opportunity but a platform for these young visionaries to elevate their skills, offering robust mentorship programs and invaluable learning experiences."
Where Business Meets Social Responsibility
BrainerHub's mission isn't confined to being among the custom software development companies in India with an excellent track record in delivering top-notch software solutions. Its moral compass points towards the broader societal goal of education and skill development. Sponsoring events like this Hackathon is a testament to their commitment to going beyond mere business metrics and having a lasting impact on the coming generations of technologists.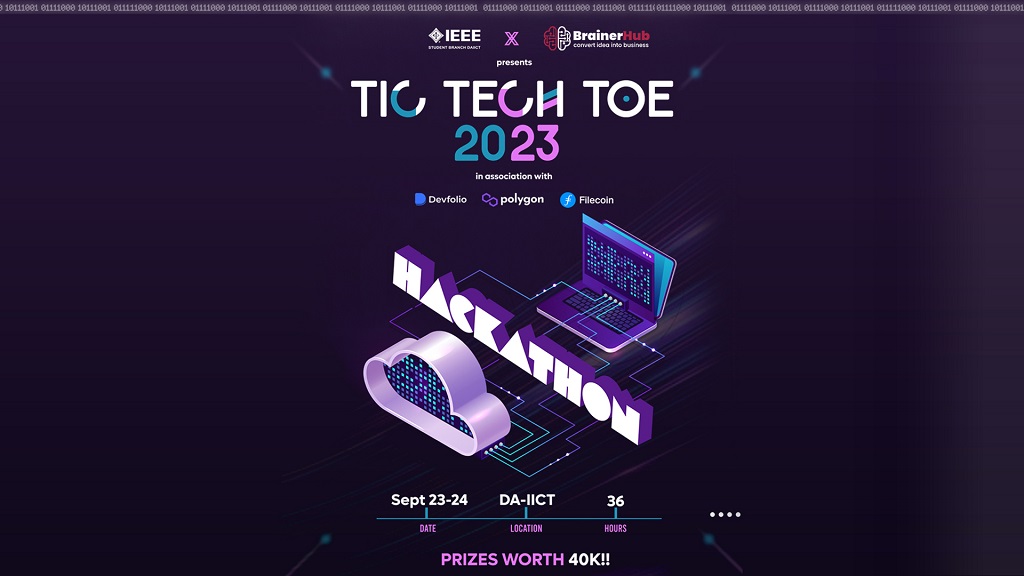 Event Highlights: A Curriculum Designed for Intellectual Stimulation
In a 36-hour marathon of ingenuity, BrainerHub's technical team will immerse themselves in the event, offering unparalleled mentorship, guidance, and inspiration. The schedule is thoughtfully curated to incorporate elements that encourage not just competition but also collaboration, critical thinking, and unbridled creativity.
Participation and Rewards: A Testament to Excellence and Future Investment
The event is open to all tech enthusiasts looking to make their mark. BrainerHub, known as one of the leading custom software development company in India, is offering an assortment of cash prizes, exclusive gift hampers, and once-in-a-lifetime networking opportunities as part of its investment in the future of technological innovation.
Unveiling BrainerHub's Unwavering Commitment to a Brighter Tomorrow
With a global footprint and a workforce of over 150 dedicated employees, BrainerHub stands as a monument to what relentless commitment to quality, creativity, and ethical practices can achieve. By sponsoring the Annual Hackathon, the company reaffirms this unyielding dedication, providing a fertile ground for the incubation of the next generation of tech leaders.
Click Here to Register Your Self for the Hackathon Event in Ahmedabad.